Team building is at its best when a group is put in a situation to come together to attain a goal but most importantly it needs to be filled with fun. This requires communication, leadership and execution. One of the trendiest and most intense corporate activities in Montreal in 2018 is DodgeBow.
Players are equipped with a bow and safe foam-tipped arrows. The goal is to shoot players on the opposing team to eliminate them. Groups are divided into teams that compete and collaborate on each side of a dedicated arena filled with obstacles. Throughout the session, a group will play various game modes, keeping things new and exciting.
Contrary to popular belief, archery combat is surprisingly easy to grasp and is accessible to all age groups. One does not need to be fast or skilled, but strategic, instinctual and, most importantly a team player!
Had a great time! A definite must do. The staff was very friendly and made the experience fantastic! – Optimus
Despite being an ideal event to help strengthen teams, DodgeBow is also played in the spirit of special occasions, like annual end-of-year parties. The Montreal center is designed to host special events in state-of the-art facilities that can receive teams as small as 4 and as big as over 100 employees.
Colleagues chat and network with a drink in hand while watching the games from the private lounge rooms with windows looking out into the field. The center can be furnished to meet clients' needs with chairs and tables; cocktails, buffets, DJs… you name it.
Multi-national companies (like SNC Lavallin, Accenture, UbiSoft, l'Oreal, etc.) and local ones (like Hydro-Quebec, TD Canada Trust, Bota-Bota, H4C, etc.) have had a blast at the Montreal center.
A concierge service dedicated to team-building-event planning is offered free of charge. Unusual requests are often made and the DodgeBow staff does its best to make them happen.
Lots of fun to take the office here and release some stress. The setup and animation was great. Highly recommended. – Jonathan
Wine tastings and sports games are old news, it's time to take a shot at what just might be the most intense, engaging and original sport team-building activity you can find in Montreal!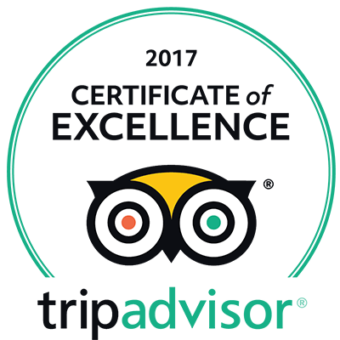 DodgeBow Montreal Center: