In the works of putting together a team-building outing for a group of colleagues? We know how important the choice of activity can be.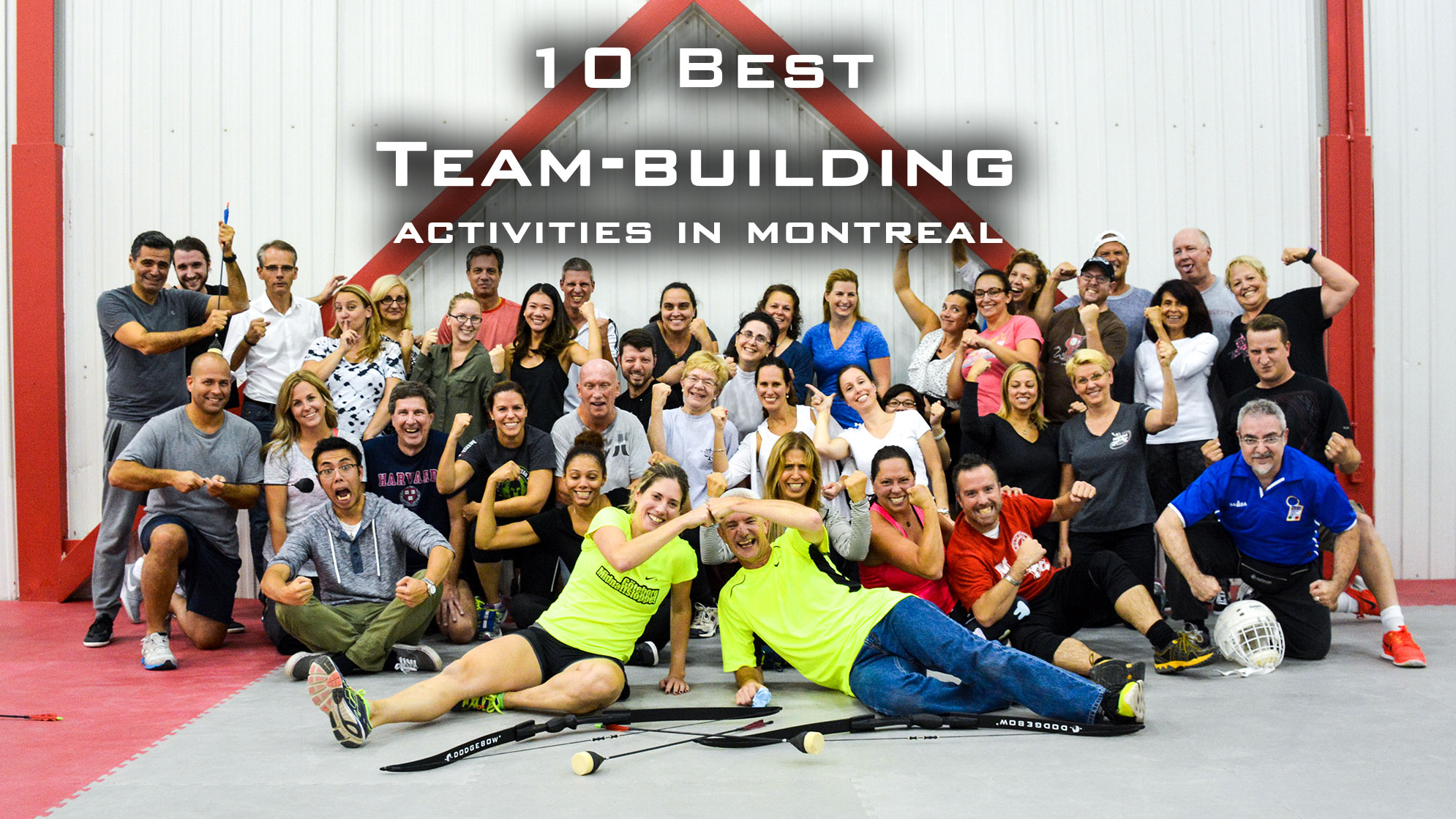 Here is our pick for the 10 best team-building experiences in Montreal:
Shake Off Aliens While Running Through a Maze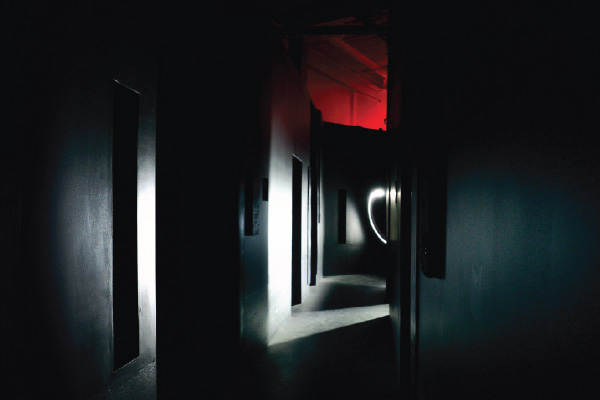 Looking for a thrilling time with your co-workers? The Alien Maze divides a group in two, a team of humans and a team of aliens, who are to face off in an ever-changing labyrinth playing different games throughout the session, like a simple hide-and-seek match-up to the most complex puzzles. Oh, it might be important to mention that the games take place in a pitch-black setting! This puts each player's intellect and instinct into play. Not much can build a team better than relying on your senses in order to best your colleagues, and of course, the maze! If friendly competition in the dark is your kind of team-building experience, the Alien Maze has got you covered.
Become Food Critics for the Day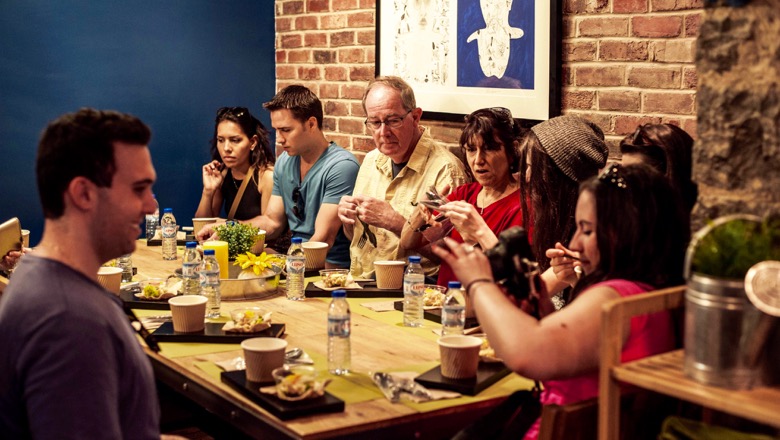 Looking into bringing out the foodie in your co-workers? Local Montréal Food Tours is an outing that has you savouring the best food you can find in a given borough. You can decide to have a tour that takes place in a trendier district or one richer in the city's history depending on your group's interests! The tours have you travelling on foot from restaurant to restaurant over a span of two to three hours. With your itinerary already planned and given to you, you will know at what point in your tour to pace your tasting and what point to just not! What better way to build your team than on what concerns us all off the clock: food! If bringing out the food critic in your colleagues is your kind of team-building experience, Local Montréal Food Tours has got you covered.
Escape from Prison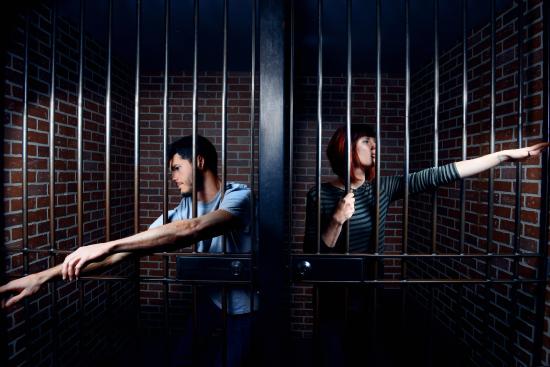 Looking into puzzling your co-workers? Amaze offers its players the opportunity to live movie scenes in real life through its escape rooms. The scenarios you live are not ones you are likely to live in real life, like escaping a prison cell in the 1920s or a mad scientist's lab, pushing you to leave your reality and live in another! Each room is unique requiring teams to crack codes, solve puzzles and find clues. Each room also has its own set of tricks to throw you off: false clues, misleading trails and deadlocks. With a clock ticking down the moment you walk in the room, the pressure is on and there is no time to waste. A combination of patience, teamwork and, of course, pressure is quite the recipe to help build your team. If teamwork and puzzle-solving is your kind of team-building experience, Amaze has got you covered.
Make It to the Top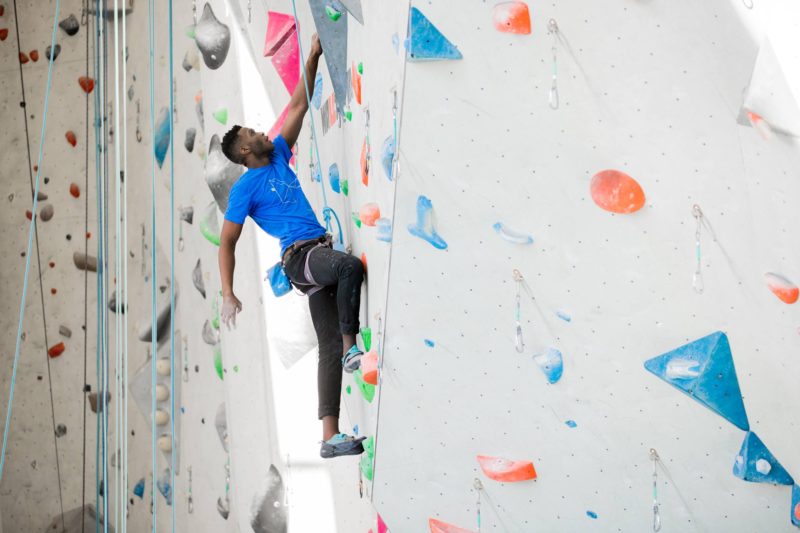 Looking into finding out who knows how to climb their way the top with your co-workers? Allez Up is an indoor rock climbing experience to die for. The centre offers bouldering and lead climbing so you can opt for what your team would enjoy best based on your colleagues' rock climbing levels. The centre is equipped with a mesmerizing and huge climbing wall put together to challenge one's climbing limits. No experience or equipment is necessarily required; you can start your rock climbing resume at Allez Up and rent the equipment there. The experience is guaranteed to challenge you physically and mentally, the perfect recipe to build any team! If climbing new heights is your kind of team-building experience, Allez Up has got you covered.
Bring on the Drama

Looking into getting artsy with your co-workers? Montreal Improv is known for hosting improv shows in both English and French but also offers team-building activities for corporations! During a session, your team's creativity will be stirred up, allowing your colleagues to showcase some talents you may not have known about! They have a huge repertoire of games and exercises that aim at improving communication, teamwork and presentation skills. What better way to build your team than to collectively work together at improving different areas of your professional lives? If improvising is your kind of team-building experience, Montreal Improv has got you covered.
Throw Like You Never Have Before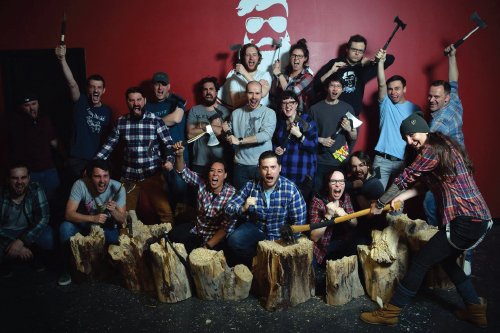 Looking into blowing off a lot of steam with your co-workers? Rage Academy meets that requirement by giving you the opportunity to do some axe throwing. Rage Academy offers its throwers different types of axes to try out, all with a professional axe throwing instructor, allowing you to awaken your inner warrior. Unlike what you'd initially think, you do not actually need to be strong to enjoy this; you need control and aim. If violence in a controlled environment, or just any kind environment, is your kind of team-building experience, the Rage Academy has got you covered.
Body Slam Your Way Through a Soccer Game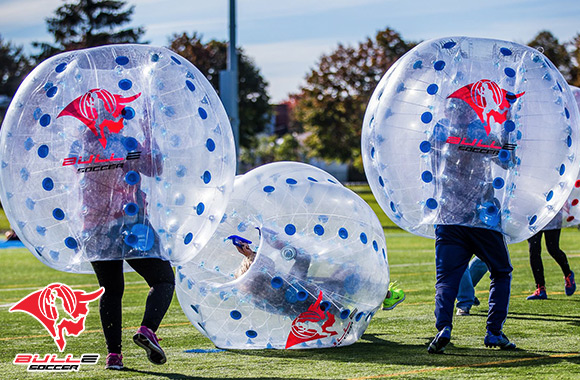 Looking into bringing out the outrageous sportsperson in your co-workers? BullE Soccer can help you with that by putting your team in giant bubbles and throw you into a soccer game. The activity blows up your traditional soccer game with the players charging into each other making each other bounce around like there is no tomorrow. A practical part of BullE Soccer is that they offer the activity in different venues in Montreal, but can also come to you! What better way to build a team than trying to knock each other down in the spirit of friendly competition? If a soccer game with people bouncing around more than the actual game ball is your kind of team-building experience, BullE Soccer has got you covered.
Take a Dive in the Sky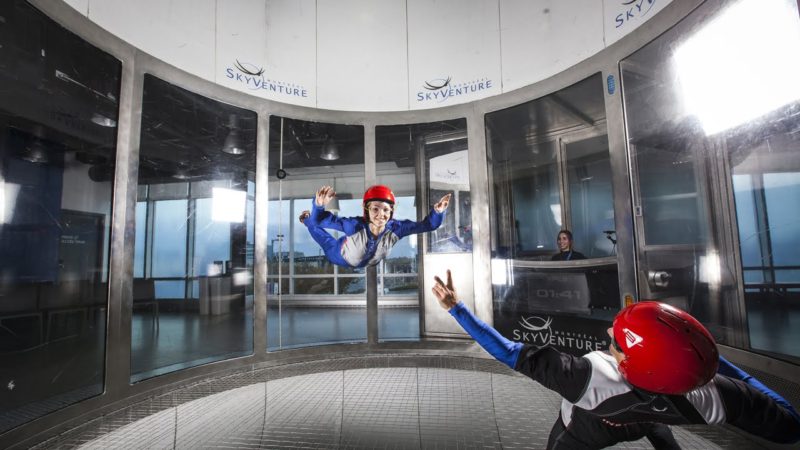 Looking into floating like clouds with your co-workers? SkyVenture Montreal is the go-to indoor sky diving experience for your team. The main activity is straightforward; you will learn how to dive the skies all while in a closed and controlled environment. The centre organizes team-building events that allow groups to explore their personalities and learn to work together through different activities, including a simulated competition! What better base to build a team than on something that is new and thrilling? If discovering what it feels like to be amongst the clouds is your kind of team-building experience, SkyVenture Montreal has got you covered.
Slice Your Way Through the Dark Side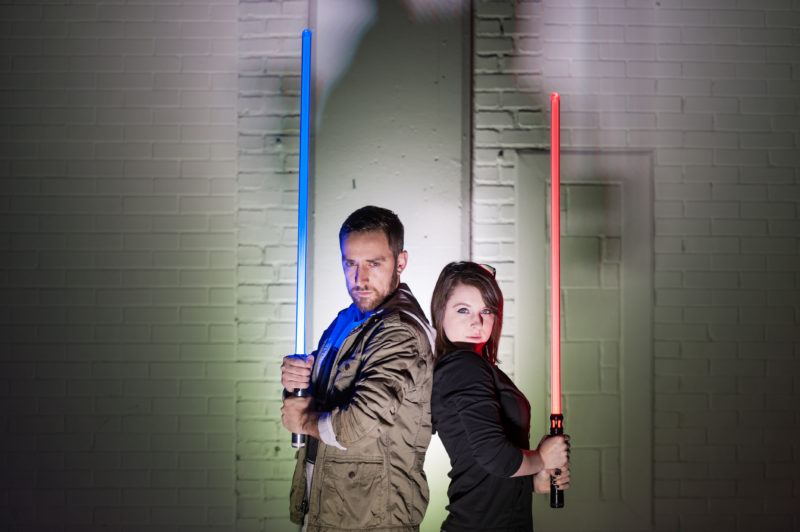 Looking into facing off your co-workers in an illuminated setting? The Force Academy offers sabre combat sessions with actual lightsabers. Throughout the one-hour session, you will learn different forms of sabre combat through martial arts-styled lessons. The course is tailored is preparing you to attack and defend in the situation of a lightsaber battle royal; just make sure you know what side you want to fight for! What better way to build a team than to learn something new and put it in play right away? If becoming a knight for the day is your kind of team-building experience, The Force Academy has got you covered.
Let the Odds Be Ever in Your Favour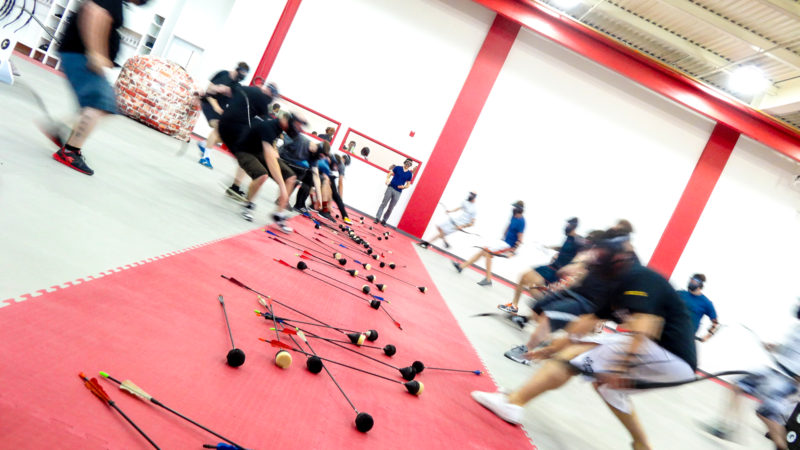 Looking into an experience that is pure and fun competition between co-workers? DodgeBow is a hybrid sport between dodgeball, paintball and archery. A group is divided into two teams, with the goal of each team being to eliminate all their opponents by shooting them with arrows. Throughout the session, your team will play various game modes to keep things exciting and competitive. The best part is that you do not need any archery experience, as you will be trained at the centre! With an easy-to-grasp activity in a competitive format, team-building with DodgeBow is an easy choice. If kicking things old school and letting the odds be ever in your favour is your kind of team-building experience, DodgeBow has got you covered!
Torn between options? There is a possibility of combining DodgeBow, The Force Academy, The Alien Maze and/or Amaze through DodgeBow's Concierge Service. The team can assist you, free of charge!